March – Caura's re-brand
Like most others, we kickstarted the year with a New Year's resolution – and that was to give our app and website a bold new look and feel. That meant easier navigation, minimal steps to sort all things car admin and all in all, create an experience of what driving feels like when you #RunTheRoad. Read more about our re-brand here.

April – Introducing Caura's referral scheme
Our insurance experience is one of a kind. We've reduced the number of steps required to attain a quote by over 75%, getting you from quote to cover in a matter of 60 seconds. We wanted to give all Caura drivers an easy way to share this experience with their friends and family, but also earn something from it in the process.

Introducing Caura's referral scheme! The way the scheme works is simple. Head to the 'Refer' tab in-app and hit 'share code'. When your friend signs up to Caura, they get £50 off their next insurance policy in Caura. If they successfully buy a policy, you get £50 credit that you can use against your policy, too. The best part? It's completely unlimited – so the more friends you refer, the more you could save!
June – Drivers can pay the Oxford ZEZ in Caura
Continuing on our journey to make Caura the one-stop-app to pay for all emission zones, we added Oxford's Zero Emission Zone (ZEZ) to Caura. The zone launched as a pilot in February 2022 and is expected to cover 10x the area by 2025. When it does, we'll be ready.
July – Drivers of all vehicles can pay for Clean Air Zones in Caura
The Birmingham Clean Air Zone (CAZ) was the first all-vehicle Clean Air Zone to launch outside London – meaning all vehicles that didn't meet the government set emission standards would have to pay a daily fee depending on their vehicle type, ranging from £8 - £50 to drive within the zone.
Back in June 2021, we added the Birmingham CAZ to the app when the CAZ launched. However this was limited to only allowing drivers of cars, LGVs and taxis to pay the daily £8 fee.
In July '22, we updated pricing for all emission charges allowing all drivers, including those of coaches, buses and HGVs to pay. However, to keep things simple (as we always do), Caura only displays the correct fee depending on your vehicle and you can go ahead and pay in two taps as you usually do.
August & September – The rise of commercial zones (Bath, Bradford, Portsmouth)
Throughout the months of August and September, our team were busy adding all the various commercial Clean Air Zones to the app. Commercial Clean Air Zones are usually Class C or Class B zones which means that cars are exempt from paying the associated charges for those zones. Drivers of commercial vehicles can pay for the Bath Clean Air Zone, Bradford Clean Air Zone and Portsmouth Clean Air Zone in Caura.
As new commercial Clean Air Zones continue to launch across the country, we will continue to add them to the app. The ones to look out for are the Newcastle CAZ and Sheffield CAZ launching in the months of January and February this year.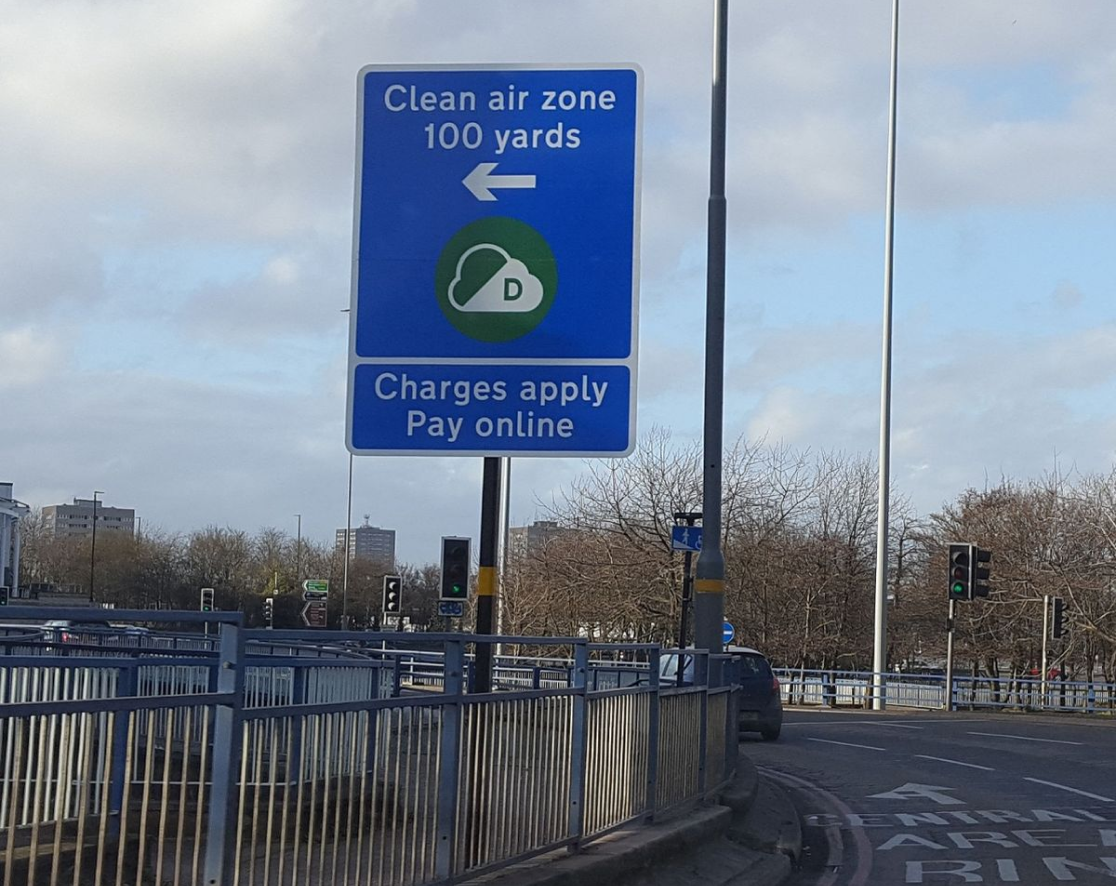 November – Launched Bristol CAZ in-app and MOT partnership
November was a big month. The long-awaited Bristol Clean Air Zone finally launched on the 28th and was added to Caura the same day. Similar to the Birmingham CAZ, this meant that all drivers of non-compliant vehicles would need to pay the daily £9 fee to drive in the zone.
We wanted to make sure drivers were aware of what was coming to avoid what happened to drivers in Birmingham during the zone launch back in 2021. We even gained support of Bristol's Mayor Marvin Rees, who loved our app and all the work we were doing to make sure drivers don't get fined.
Another milestone was launching our maintenance product. What does this mean for Caura drivers? As usual, we'll remind you when your MOT renewal is coming up. But now, you can also book an MOT, repair or service in Caura! Ending the year strong, just how we like it.
A sneak peek into 2023
Picking up from where we left off last year, our first massive win came in early as Caura was voted the Number 1 Start-up in the UK, and secured top spot on the 2023 list! Competing amongst hundreds of businesses transforming the technology sector, Caura came out on top, and we couldn't be happier.
We don't want to reveal too much for what's next, but what we can say is we've got big plans in motion, so park yourselves in your seat because we've found a way to help you maintain your happiness. 😉 Stay tuned for what's coming next!